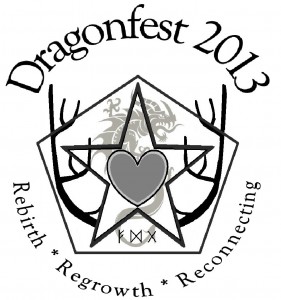 Dragonfest Registration is now closed. We are looking forward to seeing you all in about a month! We have so much planned!
Highlights include but not limited to: Flower Frenzy ritual, Drawing Down, various song workshops, drumming, elemental bear pillows, voodoo dolls (requesting $3-5 dollar donation), Unrecognized Traditions of Modern Wicca, Hoop Drums workshop, and body painting.
A note about the recent wild fires: Our hearts are with the displaced homeowners and wildlife throughout Colorado and especially the fire fighters who lost their lives in Arizona.
Wildfires are an unfortunate fact of life in the semi-arid climate here in Colorado. Each year the Dragonfest Board discusses the viability of holding a camping retreat considering the current conditions. We are happy to announce that after the Board met with the landowner & consulted with local authorities to discuss the current drought situation as well as the potential for fire danger, we decided to go ahead with the Retreat this year. The land itself is still green and growing, and there is actual water in the ponds. We also fully expect more rainfall in the latter half of July which will offset the drought conditions. We also have implemented an Evacuation Action Plan (EAP) that has been reviewed by local authorities and drilled by Dragonfest staff.
You can find the EAP here (PDF): Dragonfest Emergency Action Plan v1 6